JUST FOOD FOR THOUGHT
December 2014
Action Alert: Protect Honeybees!
President Obama recently announced a new federal task force that will "promote the health of honey bees and other pollinators." The Presidential memo outlining the work of the task force emphasizes public education, additional research and habitat expansion, but it is not clear how the task force will address one of the primary threats to bees and other pollinators: pesticide exposure. There is a growing transnational body of research and evidence linking pesticides to colony collapse disorder. Let's make sure pesticides are directly and effectively addressed by the President's task force. Sign the petition here!
Recap of "Why Equity Matters to NYC and Our Food System"
In October, 150 individuals from 100+ organizations came together to create a shared understanding of equity and explore ways to advance equity that will provide opportunity and benefits to all New York City residents. Click here to read a recap of the event. Just Food is an active member of the interim coordinating committee of the NYC Food Forum, which organized the event. We look forward to continuing to hold space for conversations on the principles, policy and practice needed to advance food equity in the coming year!
Urban Farming Grants for NYC--Deadline is Wednesday, December 3rd!
United Way of New York City Hunger Prevention and Nutrition Assistance Program (UWNYC-HPNAP) is pleased to announce this year's Seed Grant for Urban Farming application. This is a special funding opportunity for emergency food programs and community-based organizations in New York City interested in starting urban farming initiatives. For application and instructions, click here. Applications are due by 5:00 pm on Wednesday, December 3, 2014.
More than 1,000 Organizations Urge Investment in Child Nutrition Programs
Just Food joined over 1,000 organizations nationwide in a letter to President Obama, urging him to increase funding to Child Nutrition Programs for the FY2016 budget. The Child Nutrition Forum, a group comprised of many national organizations dedicated to the goals of eliminating child hunger and increasing access to nutritional meals and education, organized the sign-on letter demanding the President to meet these goals. The Forum groups are joining together to support increased access to nutritious meals and snacks and to protect the quality of those meals and snacks in pre-school, school-based and afterschool programs in the upcoming Child Nutrition Reauthorization (CNR) legislation, which will be debated in Congress in 2015. To get involved in local NYC organizing, join us at the NYC Alliance for CNR.
November 2014
NY State Creates New Grant Program for Beginning Farmers
Last month, Governor Cuomo announced the creation of the New Farmers Grant Fund, which will provide $614,000 in grants for beginning farmers in New York.
The Fund will provide grants of up to $50,000 for eligible farmers, providing much needed support that beginning farmers need to grow their businesses. The application for the New York State New Farmers Grant Fund can be found here and the deadline for submission is January 28, 2015.
New Equity Initiative to Revamp 35 Rundown NYC Parks
The de Blasio Administration launched the Community Parks Initiative last month, investing $130 million toward rebuilding parks in densely populated neighborhoods with above average concentrations of poverty. In addition to the multi million dollar investment of capital funds, this first major equity initiative by the NYC Department of Parks and Recreations will also bring enhanced programming, maintenance, and community partnership building to community parks serving high-need communities.
The Parks Department is engaging the affected communities in the design process, and is open to ways the initiative could also support urban agriculture initiatives.
October 2014
Action Alert Update: Fracking
Join advocates from around the world at the Global Frackdown, a massive day of international efforts against fracking, on Saturday, October 11th from 12:00 pm - 2:00 pm at St. Mark's on the Bowery, 131 E. 10th Street. Food & Water Watch is convening a Town Hall meeting to discuss the need for a hydraulic fracking ban in New York! Together participants will send a clear message to Governor Cuomo all our elected officials: we demand a future powered by clean, renewable energy, not one that depends on dirty, polluting fossil fuels.
Food Justice Convergence at the People's Climate March
On September 21st, 400,000 people marched the streets of New York City in the largest climate action in history. Just Food and Farm School NYC community joined farmers, gardeners, restaurant workers, environmentalists, and anti-hunger advocates, marching together as the Food Justice Convergence. Hundreds of beautiful signs sent a powerful message to city, national and world leaders: support strong, resilient, green and just local food systems to adapt to and combat further devastation to our climate.
Both the City Council and Mayor de Blasio used the occasion to announce plans to continue and expand efforts to reduce NYC greenhouse gas emissions over the course of the next few decades. Unfortunately, these plans have yet to include food system issues. Just Food and others will continue to ensure these efforts include measures to reduce our climate "foodprint" by increasing support for community gardens and urban farms, municipal composting, access to regional farm produce, and green jobs and labor rights in food processing, packaging and service work.

Click here to listen to Just Food board member Joan Gussow and staff member Nadia Johnson discuss food, climate change and the People's Climate March on "Eating Matters" on Heritage Radio Network.
Farm Bill Programs to Bring Millions to Local Food Systems
Just Food is thrilled to be awarded a grant through the USDA Farmers Market Promotion Program to further expand education and access for low-income New Yorkers to our network of community-run farmers' markets. This grant is part of $52 million in grants that the USDA announced it will be awarding to support local and regional food systems like farmers' markets and CSAs and research on organic farming.

The USDA also announced that they are now accepting grant applications for the Food Insecurity Nutrition Incentive (FINI) program, a new Farm Bill program, which is granting $31.5 million this year for healthy food and nutrition incentive projects to assist nearly 50 million SNAP recipients to purchase locally- grown fruits and vegetables while supporting the small and mid-sized farmers that grow them. Deadline for applications is December 15.
September 2014
Action Alert Update: People's Climate March!
This is the month! On September 21st, the biggest climate march in history will take place right here in New York City. Before global leaders gather at the UN summit on climate change, Just Food and thousands of farmers, gardeners, food chain workers, environmentalists, anti-hunger and food justice advocates will be calling for immediate action to reduce our global "foodprint", our food system's contribution to greenhouse gas emissions and global climate change. The People's Climate March will begin at 11:30 am at Columbus Circle. We will send you soon more info about the Food & Agriculture gathering prior to the march, and related events leading up to the big day. Local food can heal the planet Planning to come to the biggest climate march in history? On September 21st, the People's Climate March will take place right here in New York City. Before global leaders gather at the UN summit on climate change, Just Food and thousands of farmers, gardeners, food chain workers, environmentalists, anti-hunger and food justice advocates will be calling for immediate action to reduce our global "foodprint", our food system's contribution to greenhouse gas emissions and global climate change.
Here are some important logistics:

The People's Climate March will begin at 11:30 and march from the Assembly Area (Central Park West between 59th and 86th Streets) down 6th Avenue, across 42nd street and end on 11th Avenue and 34th Street. People are encouraged to arrive by 10:30.
The Food Justice Convergence will be convening in the Assembly Area on Central Park West between 71st and 72nd Streets. We hope to see you there! People are encouraged to arrive by 10:30am with signs, pots and pans as noisemakers, water, and sunblock or raingear depending on the weather. To get to the Food Justice assembly area, you can take the C train to 72nd Street and enter right near the Convergence, or you can enter Central Park West at 77th Street and walk down to 72nd by taking the 1/2/3 to 72nd or 1 to 79th.

See you September 21st!
P.S. And thanks to the Food Justice Convergence of the People's Climate March for using Just Food's definition of "food justice!"
Since 2008, 76% Increase in Farmers Markets in U.S.
The U.S. Department of Agriculture (USDA) announced this month that USDA's National Farmers Market Directory now lists 8,268 markets nationwide, an increase of 76% since 2008! This continuing demand for more farmers markets reflects the increasing national awareness of the economic and environmental importance of supporting local farms and of the health benefits of eating locally-grown food. Despite a cold wintery season, New York state has the second most farmers markets in the US, surpassed only by California. Be sure to support community-run markets in NYC -- there are 28 Just Food City Farms Markets this season!
New York State Legislation to Support Beginning Farmers
New York State legislation is aiming to improve access to farmland for beginning farmers (passed by the State Assembly in February and the State Senate earlier this summer). Sponsored by Assemblyman Bill Magee and Senator Patty Ritchie and developed and supported by American Farmland Trust, National Young Farmers Coalition & more, the legislation would require state agencies to inventory state-owned farmland that could be made available to farmers, enhance access to this land for farming and take necessary steps for the state to facilitate farm transfers and access to land for beginning farmers.This bill has been passed by both houses of the State Legislature, and now it is up to the Governor to sign it into law. You can help by sending an email to Governor Cuomo to make affordable farmland accessible to the next generation of NY farmers by signing A.7002/S.5377 into law!
NYC Mayor and Family Promote Composting
In the fall of 2012, the Department of Sanitation (DSNY) began offering curbside collection of organic waste (yard waste, food scraps, compostable paper like napkins and paper plates, and more) to select NYC schools, residences, and institutions. In 2013, the pilot program was codified into law by "Local Law 77 of 2013", requiring DSNY to carryout the pilot through July 2015. Organic waste accounts for about 31% of all waste generated by residents in NYC. Through this pilot program, NYC will turn residential organic waste from the programs' pilot neighborhoods into compost, which can be used to fertilize gardens, parks, and street trees, or into renewable energy which can be used to power thousands of homes. Click here to see a video of the DeBlasio family composting their food waste, and find out if your neighborhood has a pilot program.
August 2014
Child Nutrition Act of 2015 Organization Underway in NYC
Once every five years, congressional law makers come together to decide policy that determines the quantity and quality of food access for millions of children across the country, from school food to pre- and after-school programs to WIC. This legislation, the Child Nutrition Reauthorization Act (CNR), affects over one million NYC residents. With CNR due to be negotiated in Congress in 2015, City Harvest and the Laurie M. Tisch Center for Food, Education and Policy at Teacher's College are coordinating the NYC Alliance for CNR to ensure that NYC has a strong voice in this national legislation which has a major impact on the health of our children. Get involved!
NYC Farmers Markets At-a-Glance
If the number of farmers markets is any indicator, the movement for just and equitable access to healthy, local food is growing in NYC. The NYC Food Policy Center has compiled a by-the-numbers look at the rise of farmers markets in the city and the extent that benefits and incentives like EBT and Health Bucks support the markets, their farmers, and the growing number of New Yorkers who now have increased access to fresh food.

This season there are 28 markets open in Just Food's City Farms Market network. Come support these community-driven food justice initiatives so they can continue to survive and thrive!

City Chickens and Rabbits and Bees, Oh My!
Last week, The New York Times explored the rise of livestock agriculture in New York City. Since Just Food spearheaded the successful campaign to legalize beekeeping in NYC in 2010, the NYT reports there are now 250 registered hives throughout the city. The article also highlights the increased number of chicken coops in NYC, including the amazing work that Just Food's City Chicken Project partner Lily Kesselman is doing in her South Bronx community. Read the full article here.
July 2014
Action Alert Update: Universal Free School Lunch
Last month we urged you to support the Lunch4Learning campaign to bring universal free school lunch to NYC public school children. Your phone calls, letters and Twitter selfie advocacy made a difference! The city budget deal reached on June 19th by Mayor Bill de Blasio and City Council Speaker Melissa Mark-Viverito included universal free school lunch for all middle school students in NYC. Although this is only a partial victory since the ultimate goal is to extend universal free and healthy school lunch to all public school students, it is a step in the right direction and a cause for celebration!
New Report on NYC Food Manufacturing Workers
On June 24th, Brandworkers released a new report, Feeding New York, examining the working conditions of the some 14,000 local food manufacturing workers in NYC, predominantly in Queens and Brooklyn. Workers in this sector of the food industry are often overlooked and, until now, unexamined and under-represented. The report provides research findings and policy recommendations that government, businesses, workers, consumers, and private institutional buyers can take to end unlawful business practices and advance a healthy work environment and economy.
New Campaign Aims to Combat Unhealthy Food & Beverage Marketing
The NYC Department of Health and Mental Hygiene (DOHMH) recently launched the "We All Want Healthy Children" Campaign, which aims to protect children from unhealthy food and beverage marketing. The campaign provides resources for how organizations and individuals can work to limit the ubiquitous marketing of unhealthy foods in NYC, especially to children.
Update: Large Soda Ban for NYC Denied Again
Last month, we reported that Mayor de Blasio was continuing with former Mayor Bloomberg's charge to limit the size of sugary beverages in certain outlets around the city, with city lawyers arguing their case on June 4th before the State Court of Appeals. On June 26th, the state's highest court finally ruled against the ban, stating that the city would be exceeding the scope of its regulatory authority if the ban were to be put into effect.
June 2014
Action Alert: NYC School Lunch
With the city budget negotiations concluding this month, this is an urgent time in the Lunch4Learning campaign for universal free and healthy school lunch for NYC public school kids. The campaign has the support of the City Council Speaker and the Public Advocate, however Mayor de Blasio has not included it in his budget proposal. Tell the Mayor you support free and healthy school lunch for all! Use this template letter to send to Mayor de Blasio. Spread the word and show your support by participating in the Selfie Campaign today! On Friday, June, 6th at 4:00 PM, the City Council Finance Committee is holding a public hearing where all public testimony on budget related issues will be heard. Tell lawmakers universal free school lunch should be a priority in the budget! Contact Lunch4Learning to find out how to submit testimony.

Action Alert Update: GMO-Labeling
A win for GMO labeling in New York! On May 6th, the New York State Assembly's Committee on Consumer Affairs and Protection passed the bill A.3525 that would require labeling of GMO foods in New York. The legislations' lead sponsor is Assemblymember Linda Rosenthal (D-Manhattan). Now that the bill has passed in Committee, it will go to the Assembly floor for vote. If passed there, the State Senate then takes on its version of the legislation S.3835.

In related news, last month Vermont passed a GMO labeling bill that is the strongest of any state legislation, making Vermont the first state that will require labels on GMO foods. And Oregon voters in two counties voted by a 2-to-1 margin to ban GMOs from being grown in those counties in order to support local organic farmers.

City Administration Announces New Support for Public Assistance Recipients
Steven Banks, the new commissioner of the Human Resources Adminstration, has announced changes to programs for low-income individuals and families that signal a shift from the policies of the Bloomberg administration. The agency will create broader access to food stamps, eliminate full-time work requirements, and support new programs for homeless New Yorkers. To read more, click here.

Farm Bill Implementation: USDA Increases Funding for Local Food Enterprises
Do you have or want to start a local food hub? Farmers market? CSA? Processing facility? The USDA has announced new investments in the form of grants towards these and other enterprises that support local and regional food systems, including $48 million through the Rural Development's Business and Industry Guaranteed Loan Program and $30 million through the Farmers Market and Local Foods Promotion Program. These programs are funded through the recently passed 2014 Farm Bill.

Mayor de Blasio to Continue Bloomberg's Attempt to Ban Large Sodas
Last month, Mayor de Blasio announced it will appeal a state court ruling that setback former Mayor Bloomberg's attempt to curb sugary beverage consumption through a ban of these drinks larger than 16 ounces. Mayor de Blasio supports the claim that doing so would help curb childhood obesity in the city. Mayor Bloomberg's efforts to ban restaurants, delis, and other retail outlets from selling sugary beverages over 16 ounces was thwarted in March 2013 when a state court ruled the Mayor was overstepping the authority of the office. City lawyers will argue the case at the Court of Appeals on June 4th. Click here to read more.

May 2014
Action Alert: GMO Bill
New legislation has been introduced in Congress by Representative Mike Pompeo (R-Kansas) that, if passed, would deny American consumers the right to know if ingredients in their food have been genetically engineered. Dubbed the "Deny Americans the Right-to-Know Act" (or DARK Act), the bill would prevent the FDA from compelling labeling in the future, override any state initiatives requiring GMO labeling, and would give companies using GE-ingredients license to label their products as "natural" with no verifying evidence. Take action and urge Congress NOT to prohibit GMO labeling! Sign the petition and spread the word.
Advocates Push for Universal Free School Meals in NYC
A recent report by the NYC Food Policy Center examines the health and economic impact of the more than 260 million meals the New York City government serves each year in institutions including public schools, public child care and senior citizen programs, homeless shelters, jails, and public hospitals. With the release of The Public Plate in New York City: A Guide to Institutional Meals and the current Lunch4Learning campaign focusing on universal free school lunch, momentum is growing to improve healthy food access through institutional meals.

While Mayor de Blasio supports the goal of universal free school lunch, he has recently questioned the logistics of the proposal. With city budget negotiations around the corner, tell the Mayor you support universal free school lunch by signing the Lunch4Learning petition today!
Seven Cities Pass Resolutions to Urge Ban on Antibiotics in Meat
For over a decade, multiple scientific studies have confirmed that the use of antibiotics in agricultural livestock contributes to the development of bacterial resistant infections in humans. Despite efforts by the medical community to curtail human overuse of antibiotics, the U.S. is among the last developed countries to implement policies controlling antibiotic use in animals.

Bills banning non-therapeutic use of antibiotics in livestock have repeatedly stalled in committee in Congress. Working to build grassroots momentum for the national legislation, Food & Water Watch has worked with local groups and officials in seven cities to pass resolutions urging Congress to act. Seattle, Madison, St. Paul, Providence, Pittsburgh, Cleveland, and Redbank, NJ have all adopted such resolutions, with Denver and Alexandria, VA likely to be next. View the online map to stay updated on where campaign momentum is building.
Major Victory in Chile Against Monsanto
In March, a Chilean movement led by rural women, indigenous communities, and farmers defeated the "Monsanto Law," a bill that would have allowed Monsanto seed patents that would have jeopardized the small and mid-sized farmers throughout the country. Similar seed patents have contributed to the suicides of over 200,000 farmers in India, who lost control of their seeds to multinational agribusinesses, namely Monsanto. As one of the leading fruit and seafood exporters, Chile's victory over Monsanto Law impacts not only Chileans, but consumers around the world.
April 2014
Action Alert: Support the Fair Minimum Wage Act!
Just Food has joined 150 organizations calling on Speaker John Boehner to bring the Fair Minimum Wage Act of 2013 (S. 460 & H.R. 1010) to vote on the House floor. The federal minimum wage for workers who receive tips, like servers, bussers, and bartenders, has been frozen at $2.13 for more than 20 years. This bill would result in more than a 100% wage increase over three years. For those workers earning the minimum wage, the bill's passage would result in a 33% wage increase over the same period. Find out more from the Food Chain Workers Alliance, and take action by joining more than 100,000 signatories in favor of the legislation today!
Cities Urged to Take Right to Food Into Own Hands
In March, Olivier de Schutter concluded his 6-year term as the UN Special Rappoteur on the Right to Food. During his tenure, de Schutter persistently advocated for strong, sovereign local food economies as essential to eradicating hunger and improving human and environmental health.

In his final report, Mr. de Schutter stressed "By 2050 more than 6 billion people - more than two in three - will live in cities. It is vital that these cities identify logistical challenges and pressure points in their food supply chains, and develop a variety of channels to procure their food, in line with the wishes, needs and ideas of their inhabitants.Emerging social innovations in all parts of the world show how urban consumers can be reconnected with local food producers, while at the same time reducing rural poverty and food insecurity," he said. "Such innovations must be supported."

Click here to read his final report. Just Food thanks Mr. de Schutter for his service to global food justice and food sovereignty efforts and movements.
Support the NYC Food Forum!
Last July, Just Food and 11 co-host organizations were joined by 76 partner groups and more than 2,000 in-person and online viewers for the first ever Mayoral Candidate Forum on the Future of Food in NYC, showcasing the importance of food issues to public figures and residents alike. The work has grown into a more strategic and unifying effort called the NYC Food Forum (NYCFF), a gathering of food-active organizations that collectively support a better food future for New York City.

NYCFF is working to advance food issues with elected officials in both the City Council and the office of Mayor Bill de Blasio. We are guided by the Food Primer for Our New Mayor, which outlines broad objectives in five food-related areas: hunger, healthy food, school food, the food economy, and food governance. The primer has been signed by nearly 100 local food-active groups.
To help this work continue, we need your support! Consider making a donation to this effort by clicking here and selecting "I want my donation to be designated toward: Just Food/NYC Food Forum."
March 2014
Food Justice Food? Just Read the Label!
How do you know what food is organic and what isn't? Read the label. How do we know if our food was made under just conditions like collective bargaining for farmworkers, fair pricing for farmers, land rights for indigenous peoples, and more? We don't, and that's why the Agricultural Justice Project launched the Food Justice Certified label, which verifies that just conditions have been met through eveFood Justice Certified labelry link in the food chain from seed to table.

Spread the word about the campaign, read about the 10 steps to becoming certified, and encourage local farms and food businesses to get Food Justice Certified!

USDA Ruling Boosts WIC Program
Food Research and Action Center reports that the USDA has ruled to boost federal funding for children from $6 to $8 per month for fruits and vegetables in the WIC package. This means that an additional $1 billion in fruits and vegetables will be available through the WIC Program for low-income young children over the next 10 years. The increase to the WIC Fruit and Vegetable Voucher can further empower mothers to choose healthy foods they might not otherwise be able to afford, including buying the freshest produce possible from local farmers at farmers' markets.

Obama Sides With Industrial Agriculture on Antibiotics In Your Food
By adding a small amount of antibiotics in animal feed or water daily, livestock producers not only promote faster growth, but also try to make up for the overcrowding and unsanitary conditions of factory farms. In recent decades, medical doctors and public health scientists have become alarmed at the steady rise of antibiotic-resistant bacteria that no longer respond to frontline antibiotics to treat disease in humans and have found proof that overuse of unnecessary antibiotics in factory farms is contributing to this growing problem. The Obama administration recently released rules that would allow factory farms to continue the rampant misuse of antibiotics, making compliance voluntary, not mandatory. Tell President Obama and the FDA it's time to close major loopholes and support the mandatory ban on sub-therapeutic use of antibiotics in livestock.
February 2014
Congress Passes New Farm Bill
More than two years in the making, last week the House of Representatives finally passed a new Farm Bill, or the "Agricultural Act of 2014," which will guide much of the country's food and agriculture policy for the next five years. The bill will go to the Senate floor for a final vote today, and it's expected to pass. President Obama has already announced that if Congress passes this bill, he will sign it.

So it looks like we have a new Farm Bill! Is this good or bad? The answer: both.

The good news is that there is new and renewed funding for many local food and sustainable agriculture programs. The Farmers Market and Local Food Promotion program will triple in size, growing to $150 million, and has an expanded mandate to include food hubs and farm-to-institution programs. Community Food Project funding is increased to $45 million. And training funds are continued to key target groups through the Beginning Farmer and Rancher Development Program (which funded the launch of Farm School NYC!) and Outreach and Assistance to Socially Disadvantage Farmers and Ranchers Program. While the funding allocated is a drop in the bucket compared to what's needed to really make our farm system just and sustainable, this is a step in the right direction.

The bad news includes $8 billion dollars in cuts over the next 10 years to the Supplemental Nutrition Assistance Program (SNAP), formerly known as food stamps, which helps many low-income families who would otherwise go hungry. This will affect an estimated 850,000 NYC households and will reduce their food budgets by an average of $90 per month. This is cut is in addition to a $5 billion cut in SNAP that went into effect last November 1st.

Lawmakers & Organizations Urge Obama to Label GMOs
Just Food joined the Just Label It campaign and more than 200 organizations in a letter urging President Obama to keep his 2007 campaign pledge and label genetically engineered foods. The letter was released at a mid-January press event and included the participation of lawmakers, including Rep. Peter DeFazio (D-OR), lead sponsor of the "Genetically Engineered Food Right-to-Know Act," along with co-sponsors Rep. Rosa Delauro (D-CT), Rep. Chellie Pingree (D-ME), and Rep. Ann Kuster (D-NH).
January 2014
Governor Cuomo Signs Bills on Local Food Purchasing, Community Gardens
In December, Governor Cuomo signed the Food Metrics Bill into law, the State Senate and Assembly had passed earlier in 2013. Prior to this law, New York lacked reliable data on the amount of food it purchases geographically. With no baseline to measure against, it had been very difficult to scale up the consumption of local foods. The new law requires state agencies to establish a robust food purchasing, tracking, and reporting system that will provide data about where food is procured and how much money is being spent on it. The law also lays the groundwork to encourage state institutions to buy more food grown in New York. See more on the legislation here. Governor Cuomo also signed legislation that expands the authority of the NYS Office of Community Gardens. Read more on the legislation here.

Food Policy Action Releases 2013 Scorecard
The second annual Food Policy Scorecard was released rating how Senators and Representatives voted in 2013 on a variety of food and farm issues. Food Policy Action, a coalition of food and environmental groups, graded Senators andFood Policy Action logo Representatives on votes related to hunger, food aid, food labels, and farm subsidies. Find out how your Senators and Representatives scored in 2013.

New Campaign for GMO-Labeling Bill in New York
The NY GE Food Labeling Campaign was recently formed by a coalition of food and environmental groups advocating for GMO Free NY logothe passage of state legislation [A.3525 (Rosenthal) / S.3835 (LaValle)] in 2014 that would require the labeling of genetically engineered seed, stock, and food offered for retail sale in New York. Just Food is proud to be a campaign supporter and will keep you informed as updates and actions take place throughout the year. Also check out GMO Free NY for more info.
December 2013
2013 NYC Food Metrics Report Released
In November, Mayor Bloomberg's administration released the second annual NYC Food Metrics Report. The report is a comprehensive overview of the city's leading food policy work to date, providing data on more than 40 programs and initiatives. The report builds on the 19 food metrics that the city is required to report on annually as legislated in Local Law 52 of 2011, which was part of outgoing City Council Speaker Quinn's FoodWorks initiative.

Just Food at Talking Transition Tent
What food issues matter most to you and your community? What food policy ideas do you have for the new NYC Mayor? Some 200 New Yorkers engaged in vibrant discussions of these questions at a packed event hosted by Just Food and the NYU Wagner Food Policy Alliance at the Talking Transition tent, a two week series of events in November that mobilized community voices as NYC transitions to a new Mayoral administration for the first time in 12 years. Just Food submitted the policy ideas generated at Just Food at Talking Transitionthe event to Mayor-Elect Bill de Blasio's transition team with the goal of getting community food priorities on the new Mayor's agenda.

Listen to Heritage Radio's coverage of the event here.

Corporations Buy Another State GMO Labeling Election
Last month, a handful of corporations effectively bought Washington state's election to label genetically engineered (GE) foods. Pesticide and Big Food corporations spent $22 million to defeat the citizen-led ballot initiative I-522, with Monsanto leading the way as the largest single contributor. Despite being heavily outspent, the initiative was defeated by a small margin, and the impressive grassroots statewide and national campaigning to support the bill shows growing awareness and action for Right to Know legislation around the country.
November 2013
NYC Food Forum Releases A Food Primer for Our New Mayor
The NYC Food Forum, a group of organizations working together to build a better food future for New York City, recently sent mayoral candidates Joe Lhota and Bill De Blasio action steps the next mayor should implement in order to improve the health and livelihood of all New Yorkers. "A Food Primer for Our New Mayor" focuses on five food related areas - hunger, healthy food, school food, food governance, and food economy. To read the full plan and view the growing list of organizational supporters, please click here.

Farm Bill Déjà vu
Time is running out quickly for Congress to pass any Farm Bill legislation. There are less than 14 legislative days left on the Congressional calendar and yet another government shutdown looms on the horizon as temporary federal funding expires on Jan 15, 2014. Whether a full Farm Bill will be authorized or if another yearlong Continuing Resolution will be passed remains unclear. If this news sounds familiar, it is - the Farm Bill faced a similar fate this time last year.

This is an important time to remember why passing a comprehensive Farm Bill is crucial to strengthening our nation's food safety net. When the Continuing Resolution expired on September 30th, it marked a year since many innovative programs have had funding, including programs that support organic farming, beginning farmers, and scaling up local food businesses. Click here to read more about the stranded programs.

What's at stake with the Food Safety Modernization Act?
In 2010, President Obama passed the Food Safety Modernization Act (FSMA), which called for the first update of federal food safety law since 1938. FSMA is poised to provide the Food and Drug Administration (FDA) with broad powers to monitor and enforce food safety rules in order to prevent and respond to food borne illnesses. Food safety is of utmost priority of both farmers and consumers; however, there is concern that the current version of the new regulations does not consider the capacity of small-scale farms. Following the proposed rules could prove too costly and potentially put many family farms out of business.

The loss of small and mid-size farmers would have significant impact on our regional food system. It is important for both farmers and consumers to learn more about the FSMA rules and how they will affect food safety from field to table. Anyone can submit comments to the FDA to ensure that the rules do not unfairly penalize small-scale farmers. The public comment period will end on November 15th. The National Sustainable Agriculture Coalition (NSAC) has created great materials for the public to learn more about the proposed FSMA rules. Click here for more information.
October 2013
Compost On Your Way to Work!

Composting just got a little easier with the opening of Commuter Composting Sites.
BIG!Compost
, a program of Build It Green! NYC, has opened 18 composting sites in Brooklyn and Queens. Three sites have convenient morning hours (some open as early as 8am), so folks can easily drop off their food scraps as they start their morning commute. So far, BIG!Compost has diverted 267,230 pounds of food scraps from landfills.
Go to the
BIG!Compost page
to get more details on the program and find current drop off locations. Additional sites are in the works, so continue to check their page for updated information!
The Government Shutdown, The Farm Bill, & You
At the stroke of midnight this past Tuesday, September 30th, House Republicans forced a government shutdown and all work ground to a halt. The Farm Bill extension also expired on September 30th, leaving the bill unauthorized and its future unclear.
The shutdown has left multiple critical federal nutrition and conservation programs in limbo, such as the nutrition program for Women, Infants, and Children (WIC). Click
here
to find out more about how the government shutdown will impact federal nutrition programs.
While it is obvious that the shutdown affects all Americans- in particular the most vulnerable -- what is not clear is when the shutdown will end and what will happen to the Farm Bill.
Monsanto Provision Act Removed from Senate Bill
There was some good news from the Hill in late September. Last week, Senators Barbara Mikulski (D-Md.) and Jeff Merkley (D-Ore) passed an amendment to remove a controversial provision from the Senate version of bill HR 933: Consolidated and Further Continuing Appropriations Act, commonly known as the "Monsanto Protection Act."

Those opposed to the provision argued that it weakened the authority of federal courts to stop the sale of GMO seeds and crops -- even if future health risks surface. Public outcry increased following grassroots advocacy efforts like the March Against Monsanto protests in May. Click
here
to read more about the Monsanto Protection Act and efforts to defeat it.
September 2013
Report Calls for 10,000 Good Food Jobs in NYC
The New York City Food Policy Center
at Hunter College, a
Mayoral Candidate Forum on the Future of Food
co-host, along with the City University of New York School of Public Health recently released a report titled "Jobs for a
Healthier Diet and Strong Economy." The report highlights 11 New York City programs already creating good food jobs, as well as examples from outside the city. Also outlined in the report are 6 strategies that, if implemented to scale, could potentially generate 1,000 jobs each and help reach the goal of 10,000 good food jobs in NYC by 2020. The complete report can be read
here
.
Grassroots Orgs Demand Full & Fair Farm Bill!
Congress doesn't return to the Hill until
September 6th
and with another week of recess looming in mid-September, there will be less than 10 legislative days for Congress to authorize a 2013 Farm Bill or worse -- pass another year extension. With both the House and Senate versions of the bill poised to cut funding for SNAP and important programs like the
Beginning Farmers and Rancher Development Program
, grassroots organizations are mobilizing to demand that Congress pass a comprehensive 5-year Farm Bill with SNAP included.
Over 320 organizations across the country, including Just Food, have signed onto a letter drafted by Getting Our Act Together (GOAT) includes clear recommendations for a full and equitable Farm Bill. The signatories reject cuts to emergency food programs like SNAP, demand full funding for programs like farm conservation, call for crop insurance and commodity reform, and advise robust provisions to increase economic opportunities for diverse farmers, ranchers, and farmworkers. You can read the letter
here
.
Surprise! 5 Genetically Modified Foods
With all the news stories, infographics, and conflicting information swirling around about genetically engineered foods, it's hard to keep the facts straight. Mother Jones has a simplified guide to GMOS and a list of 5 common GMO foods.
August 2013
Action Alert: Tell Congress to Pull Bee Toxic Pesticides Off the Market!
The "Saving America's Pollinators Act of 2013" (H.R.2692) was introduced recently in the House by Representatives John Conyers (D-MI) and Earl Blumenauer (D-OR). The bill would require the EPA to pull neonicotinoid pesticides off the market until a full review of scientific evidence is completed and they are proven safe for use.
Europe has already passed a ban on "neonics," but the US is lagging behind! Bee populations will continue to drop drastically, which will endanger the future of one-third of the food produced in North America.
Contact your representative
and demand that they support bees and this bill!
Support Lunch for Learning!
Join Just Food in endorsing
Lunch for Learning
, a new campaign for free and healthy meals for all New York City public school students. The campaign's goal is to build a strong collective voice around this issue to encourage the new Mayor and City Council to make universal school lunch a priority. For more information, please contact Community Food Advocates (
laccles@foodadvocates.org
).
Food & Farm Bill Update
Despite calls from grassroots organizations and Democrats for a full and fair Farm Bill, the House Republican majority eliminated the nutrition title out of the House version of the bill and brought it to the floor. For the first time in decades, a bill with no nutrition title was passed on July 11th, 2013 with a vote of 219-208. No Democrats voted for the bill.

August 1st marks the beginning of a month-long recess in Congress. The fate of a comprehensive bill remains unclear, as the one year extension of the Farm Bill expires on September 30th.
EWG Shopper's Guide to Pesticides in Produce
Residue from pesticides can still be found on produce years -- even decades -- after the actual pesticide has been phased out and no longer used. The Environmental Working Group's
2013 Shopper's Guide to Pesticides in Produce
is a helpful guide to which conventionally grown fruits and vegetables are best to buy organic because they are the most contaminated with pesticides. Check out the updated
guide
to see if your favorite fruits and veggies made the Dirty Dozen or the Clean Fifteen list!
July 2013
Action Alert: Support the City Farms Markets!
Want to show your support for community-run food projects, increased access to fresh food, and local farmers? Just Food's City Farms Markets are a network of community-run farmers' markets that support both urban growers and regional farmers and serve low-income communities. There are 24 City Farms Markets this season in the Bronx, Brooklyn, Queens and Manhattan, and most are now open! Check out times and locations, and
get shopping
!
New NYC Initiative Diverts Restaurant Food Waste From Landfills
Mayor Bloomberg recently announced that more than 100 New York City restaurants will participate in the
first-ever Food Waste Challenge, a new city program to reduce the amount of organic waste sent to landfills and the greenhouse gases that waste produces. Participating restaurants have pledged to reduce 50 percent of the food waste they send to landfills through composting and other waste prevention strategies.
Food & Farm Bill Update
The House version of the Food & Farm Bill was defeated in June and the current bill extension ends September 30, so what happens now? Possible scenarios include: the House abandons its bill and takes up the Senate bill (which passed in early June); the House Agriculture Committee bill is reintroduced to the House floor with minimal amendment and debate; Congress passes a Farm Bill without the Nutrition Title (which includes food stamps and more); or Congress passes another extension of the 2008 Farm Bill and starts the process all over again next year. Whatever happens, we'll keep you informed with updates and alerts
here
!
8 Foods We Eat In The U.S. That Are Banned In Other Countries
Cancer? Infertility? Organ damage? Asthma? From artificial food dyes to rBGH to arsenic and more,
discover
which food additives are legal in the US and can be found in our grocery stores, but have been banned by other countries because of their negative impact on human health.

June 2013
Action Alert: Get on the Bus to Stop Fracking!
On June 17, people from across New York travel to Albany to call on Governor Cuomo to ban fracking and to fully embrace renewable energy. Join
New Yorkers Against Fracking
and get on the bus! Round-trip tickets from Manhattan available
here
.
New Report on NYC Farmers' Markets

In May, the Citizen's Committee for Children (CCC) released a new report assessing the use of federally-funded food programs at NYC farmers' markets. These programs include SNAP, WIC and the Farmers' Market Nutrition Program (FMNP), which are vital in enabling regional farmers to sell at farmers' markets in low-income communities like those in Food's' network of
City Farms Markets
. Read the CCC's important new report
here
.
Farm Bill Update
A flurry of action on the federal Farm Bill has happened in the last two weeks, with more to come this week! Having trouble keeping up? Check out this graphic by National Sustainable Agriculture Coalition on the 2013 Farm Bill process. Get updates on the legislation and actions you can take from the NYC Food & Farm Bill Working Groups' twitter--follow them here!
State and Federal GMO Action
In the federal Farm Bill process, three Amendments have been introduced on the Senate floor that would repeal the Monstanto Protection Act, call for a Sense of the Senate statement in support for GMO labeling, and require a report by the FDA to Congress on GMO food. Check out Just Foods' action alert below and make your phone calls to NY Senators Schumer and Gillibrand TODAY! For New York State legislation, visit GMO Free New York before June 20 and take action to pass Assembly Bill A3525 and Senate Bill S3835. These bills would mandate the labeling of GMO foods sold for retail in New York State!

FARM BILL ACTION ALERT:
Help get 3 GMO Amendments into the Senate Farm Bill
This week the Senate is debating the Farm Bill, and there are three Amendments being introduced and debated that would advance our rights to know what's in our food.
Senate Amendment SA 978 (introduced by Senator Merkley, D-Oregon) would repeal the Monsanto Protection Act, which is currently a 6-month 'rider' provision that slipped into the Continuing Resolution spending bill passed in March. The Monstanto Protection Act strips federal courts of the authority to halt sale or planting of GMO seed by Monsanto and other companies that have not been adequately reviewed for their environmental and economic impacts. This Amendment would strike that 6-month provision.
SA 1025 (Senator Boxer, D-California) is a "Sense of the Senate" statement that states that the US should join with 64 other nations that give their consumers the right to know if there are GMO ingredients in their food. It is a non-binding statement only.
SA 1026 (Senator Boxer, D-California) would call for the FDA to submit a report to Congress on the methods of labeling GMO food in nations that require such labeling, and the probable impacts of having differing State labeling laws in the absence of a Federal labeling standard with respect to GMO food.
Take a couple minutes to call NY Senators, it's quick and easy! You can say:
"My name is _______ and I am a constituent.
I know the Senate is currently legislating the next Farm Bill, and I'm calling to urge the Senator to vote in support of three Amendments related to genetically modified food:
The Amendments are SA 978 introduced by Senator Merkley that would repeal the Monstanto Protection Act, SA 1025 introduced by Senator Boxer that calls for a Sense of the Senate statement in support for GMO labeling, and SA 1026 also introduced by Senator Boxer which would require a report by the FDA to Congress on GMO food.
We have the right to know what's in our food. Thank you."
NY Senator Chuck Schumer
(202) 224-6542
NY Senator Kirsten Gillibrand
(202) 224-4451
Thank you for taking action! Stay tuned to this pash for updates on this and other key Amendments! Last updated 5/23/2013.

May 2013 ACTION ALERT:
TIME TO FIGHT FOR A FAIR FOOD & FARM BILL
Hunger, food-related illness, environmental degradation, corporate control of our food and farm systems… All of these challenges are linked to the federal Farm Bill. And yet Congress has let opportunity after opportunity slip by to pass a fair Farm Bill and address these injustices.
Last year, Congress was scheduled to pass a new Farm Bill. Instead they passed a 9-month extension that hurts farmers and consumers alike, which will expire on September 30. To replace the extension, Senate and House Agriculture Committees will soon begin to pass their versions of the new Farm Bill, likely starting the week of May 6th in the Senate and a week later in the House.
This is our opportunity to tell Congress to take our food and farm system seriously and pass a just, fair Farm Bill!
Call your representatives TODAY and tell them to sign-on as co-sponsors to the following important "marker bills" that, with enough support, would be part of the next Farm Bill:
Beginning Farmer and Rancher Opportunity Act of 2013 (S.837 and H.R.1727), introduced in the Senate and House, is a bill that enables access to land, credit, training and crop insurance for new producers, and ensures success for the next generation of farmers.
Local Farms, Food & Jobs Act of 2013 (S.679 and H.R.1414), introduced in the Senate and House, is a bill that expands opportunities for local and regional food production and increases access to fresh, healthy foods. That means more fresh food at farmers' markets, in schools, and at the grocery.
GO FARM Act of 2013 (Growing Opportunities for Agriculture and Responding to Markets) (S.678), introduced only in the Senate thus far, is a bill that would establish a loan fund program to support local farms and market garden businesses, thereby creating jobs and helping to get healthy, local food from rural farms to urban tables.
AND in addition to the above 'marker bills', a resolution referred to as H. Res. 90 has been introduced in the House and opposes cuts to the Supplemental Nutrition Assistance Program (SNAP).
Help make sure Congress steps up with support. Call your legislators and ask them to co-sponsor these marker bills today! Taking this important action takes just minutes!
Action Step 1: Find your Congressional legislators
NY Senate: Senator Chuck Schumer (202-224-6542) and Senator Kirsten Gillibrand (202-224-4451)
Representatives: Go to www.house.gov/representatives/find/ to look up your Representative and find their Washington, DC office phone number
Action Step 2: Below are the current co-sponsors from New York for each bill. If your legislator is on the list, call and thank them for co-sponsoring! If they aren't, call and urge them to do so!
Beginning Farmers and Ranchers Act:
Sen. Kirsten Gillibrand (D-NY)

Rep. Chris Gibson (R-NY-20)
Local Food, Farms and Jobs Act:

Sen. Kirsten Gillibrand (D-NY)

Rep. Nita Lowey (D-NY-17)

Rep. Jerrold Nadler (D-NY-10)

Rep. William Owens (D-NY-21)

Rep. Paul Tonko (D-NY-20)

Go FARM (this is a Senate bill thus far, not in the House):
Contact Senator Schumer and Senator Gillibrand and ask them to co-sponsor
H. Res. 90 (this is a House resolution, not in the Senate):
Yvette Clarke (D-NY)
Hakeem Jeffries (D-NY)
Nita Lowey (D-NY)
Dan Maffei (D-NY)
Carolyn Maloney (D-NY)
Carolyn McCarthy (D-NY)
Gregory Meeks (D-NY)
Grace Meng (D-NY)
Jerrold Nadler (D-NY)
Charles Rangel (D-NY)
Jose Serrano (D-NY)
Louise Slaughter (D-NY)
Paul Tonko (D-NY)
Action Step 3: Let us know how your calls went! Email nycfoodandfarmbill@gmail.com to share your experience.
May 2013 Food for Thought
NYC Recycling Program Expanded, Now Includes Yogurt Containers and More!
In April, Mayor Bloomberg announced that New Yorkers can now recycle all rigid plastics after they're rinsed. This significant expansion of the NYC recycling program now means that yogurt and takeout containers are among the new plastics that can now be recycled in the city. Mayor Bloomberg noted that the expansion will divert 50,000 tons of waste per year. The move will also save City taxpayers $850,000 annually in disposal fees because it's cheaper to recycle than to ship waste away to landfills.
New Federal GMO Labeling Legislation Introduced
On April 24, Senator Barbara Boxer (D-CA) and Congressman Peter DeFazio (D-OR) introduced the Genetically Engineered Food Right-to-Know Act bipartisan legislation that would require the Food and Drug Administration (FDA) to clearly label genetically engineered (GE) foods. This legislation follows last year's letter from Senator Boxer, Representative DeFazio and 54 Senate and House lawmakers urging the FDA to require the labeling of GE foods. Currently, the FDA requires the labeling of over 3,000 ingredients, additives and processes, but has resisted labels for genetically modified foods. New York Senator Gillibrand has signed on as a co-sponsor of the new GMO bill.
Global Food Prices Continue to Rise
Research by Worldwatch Institute finds that global food prices rose 2.7 percent in 2012, an increase not seen since the 1960s and 1970s. The research findings indicates that food price increases were driven by a variety of factors--including weather shocks, policies promoting the use of biofuels, and low food stocks--and will continue in decades to come due to factors like climate change, increasing linkages between agriculture and energy markets, and increasing global demand.
April 2013
Action Alert: It's Time to Label GMOs!
Congress and President Obama may have recently passed the "Monsanto Protection Act" through a federal spending bill (see Just Food for Thought), but not without a last minute action by Food Democracy Now that mobilized more than 250,000 against the legislation. The mobilization and media attention has increased momentum for federal action to label GMOs. Keep the pressure on by calling on President Obama to issue an executive order calling for the mandatory labeling of GMO foods!
New York State Budget Passed
Last month we urged you to take action to protect the Hunger Prevention and Nutrition Program (HPNAP) from losing its directly funded line-item status and becoming a block grant, which would have likely led to less funding. Thank you for all your letters and phone calls! The State Assembly and Senate helped ensure the HPNAP program remained in tact as a line-item in the recently passed budget. In other good news: the final budget increases funding for the Farmland Promotion Program. Read more about the passed budget here.
Congress, President Obama Pass Monsanto Protection Act
In March, Congress passed and President Obama signed into law the Continuing Resolution spending bill containing HR 933, also known as the Monsanto Protection Act. HR 933, which is a rider bill (it 'rides along' with a larger or unrelated piece of legislation) was introduced anonymously. The legislation essentially prevents the USDA from halting production on GMO crops once they're in the ground, even if judicial processes are challenging the safety of those crops. The bill is only valid through the current Continuing Resolution and Extension of the 2008 Farm Bill, which both expire after September 30 of this year.
SNAP Sales Up at Farmers Markets
The Farmers Market Coalition reports on USDA data that finds in fiscal year 2012, sales using the Supplemental Nutrition Assistance Program (SNAP) increased by 41.6% from the previous year. In New York, over $1.85 million in SNAP benefits were redeemed at farmers' markets, an increase of 21% from the previous year. The percentage of SNAP used at farmers' markets throughout the state was 0.034% of total SNAP benefits spent in New York.
March 2013
Action Alert: Save NYS Hunger & Nutrition Funding
On January 22, Governor Cuomo proposed a new budget that would remove the Hunger Prevention and Nutrition Program (HPNAP) as a directly funded line-item, transitioning it to the block grant category. This change would create increased competition for funds among human service providers, like our farm to food pantry program. Help restore HPNAP funding so Just Food can continue to provide New Yorkers in need with fresh, locally grown produce. HPNAP is one of New York's most successful anti-poverty, nutrition and social service programs. Tell our state legislators to restore this critical funding!
No Fracking (for now) in New York
Thanks to hundreds of thousands of dedicated citizens, the Cuomo administration missed a key deadline for fracking on February 13. This is a victory that will keep the destructive practice out of our state for a time, but residents continue to fight to ban fracking once and for all. We need to show the Governor and our nation's leaders that the strength of our movement is still growing. Send a message to Governor Cuomo today.
Register for the No Farms No Food Rally in Albany
On March 13, farmers, local food advocates, and any New York State resident who cares about and understands the importance of having local farms will band together to show state legislators their support for land conservation and local food access. Get more information and register for the 2013 No Farms No Food Rally here.
NYC Mayor Piloting Curbside Food Waste Composting Program
In February's State of the City address, Mayor Bloomberg announced plans to "double the city's recycling rate to 30% by 2017" by making recycling easier, increasing the types of recyclable plastic, and, most notably, beginning efforts to recycle food waste with a curbside pilot program on Staten Island. NYC spends almost $100 million taking food waste to landfills, so this program would be cost effective, environmentally sound, and create compost for use in parks.
February 2013
Action Alert: Fracking: GMO Salmon
Right now President Obama and the Food and Drug Administration are preparing to unleash genetically engineered salmon on the market. If approved, AquaBounty's GMO salmon would be the first genetically engineered animal to be sold for human consumption and could appear in restaurants and supermarkets as early 2013.
Tell President Obama and the FDA that you won't eat GMO salmon! Continue to stay informed on GMO Right to Know efforts at Just Label It.
Study Finds WIC Kids Eating Healthier in New York
A new study shows a positive connection between health in children and the new food package being provided under New York State's Supplemental Nutrition Program for Women, Infants and Children (WIC). The study concludes that "WIC has enormous potential to positively influence nutrition and diet, both now and in the future."
'The Welcome Table' Launched
The restaurant industry is the lowest-paying employer in the U.S. Legislators across America are currently considering proposals to raise the minimum wage, provide paid sick days, and regulate food companies. If you think that restaurants should support sustainable farming, environmental and labor practices, check out the The Welcome Table, a national association of people who care about the food they eat and the people who have touched it, and want to be part of making a better food system for all.
UN Launches Campaign Against Food Waste
The United Nations Food and Agriculture Organization estimates that a third of all food produced is wasted. Others put their estimate at closer to fifty percent. Significant differences in food waste trends are found between developing and developed countries. In January, the UN launched a new campaign, Think-Eat-Save, which aims to reduce global food waste estimated at 1.3 billion tons a year.
January 2013
Action Alert: Fracking
In December Governor Cuomo's administration proposed revised rules that could allow fracking to start in New York within months. Public comments on these regulations are only being accepted until January 11. Tell Cuomo to ban fracking in New York. Add your voice here and here.

Food & Farm Bill Update
2012 came and went without a new Food & Farm Bill. Instead, Senate Minority Leader Mitch McConnell and the White House struck a deal for a 9-month extension of the 2008 Farm Bill as part of the fiscal cliff negotiations. The extension deal does not cut food stamps. It does, however, continue direct payments that support over-production of commodity crops by big agribusiness. It also lets many programs that support small farms and beginning and socially-disadvantaged farmers hang in limbo without funding. The extension lasts until September 30, 2013. Thus advocates must continue to push for a fairer Food & Farm Bill late into 2013.

Study Finds Pesticides Harm Brain Function
A new scientific study finds that workers exposed to organophosphate pesticide exposure had reduced working memory and were slower to process information. The report is part of a growing body of research finding that pesticides cause health problems.
Rise in Need for Emergency Food
The U.S. Conference of Mayors' annual "Hunger and Homelessness Survey" found continuing growth in the demand for emergency food and housing. Emergency kitchens and food pantries in nearly all of the cities surveyed had to reduce the quantity of food a client could receive, and people in need had to be turned away in nearly 90% of the cities. Read the full report (pdf) here.

December 2012
Action Alert: Label GMOs
Last month the California ballot initiative Prop 37, which would have required labeling of GMO ingredients in food sold in state, did not pass by a small 53-47 margin (due in large part to the millions of dollars Monsanto and other corporations contributed to scaring & misinforming the public on what the legislation would do). Yet the effort in California brought great momentum to the GMO labeling movement in the U.S. Support the national Just Label It campaign: sign the petition today urging Congress and the FDA to label GMOs. We need to know what is in our food. Corporations should not be allowed to keep it hidden from us.
NYC Fast-Food Workers Strike!
Last Thursday, a one-day strike by NYC-based workers of McDonald's, Burger King, Domino's, KFC, Taco Bell, Wendy's and Papa John's launched the biggest effort to unionize fast-food workers in U.S. history. The fast-food industry is the lowest-paid job sector in NYC, where there is mainly part-time, contingent work, few protections or benefits, and frequent worker turn-over that make unionizing particularly challenging. The Fast Food Forward campaign is organizing employees to sign-on to petitions demanding living wages and the right to organize. You can show your support for the campaign by signing their petition today!

Food & Farm Bill Update
Thanks to all who participated in the National Day of Action for a Better Farm Bill! While the House has yet to take up the farm bill in the current session, we must continue to let our representatives know the farm bill must:
end hunger by increasing food stamps rather than cutting benefits,
support local and regional food systems,
promote healthy foods,
protect conservation funding, and
recognize the role of family farmers in strengthening rural and urban communities.
Stay up to speed on how your legislators vote on food policy: check out Food Policy Action's National Food Policy Scorecard.

Pediatricians Agree, Pesticides are Harming Kids
A report released in November by the American Academy of Pediatrics (AAP) links pesticide exposure to children's health problems, including harmful effects on the nervous system and increased risk of some childhood cancers. The report urges policymakers to reduce children's exposure to pesticides, protecting children where they live, learn, and play, and investing in farmers who use less toxic pesticide alternatives. The AAP conclusions complement those in this recent Pesticide Action Network report.
November 2012
Action Alert: Post-Sandy Relief Efforts
We are truly inspired and awed by all the community-driven relief efforts forming and growing throughout New York City to support our neighbors and communities most devastated by Superstorm Sandy recover and rebuild. Volunteer and donation efforts will be needed for the weeks, months and perhaps even years to come.
Looking to get involved?
Food Systems Network NYC
and
Occupy Sandy
both have extensive lists of volunteer and donation needs. Additionally, many of our urban farms and community gardens need help with their post-Sandy clean-up efforts,
contact GreenThumb
to find out where help is needed.
Support City Farms Markets Before Seasons' End!
Many of Just Food's
City Farms Markets
are open for just a couple more weeks and need your support! These markets are community-run, serve low-income neighborhoods and are connected with urban farms and community gardens, many of which have lost fruit trees, crops and equipment in Superstorm Sandy. Show your support by shopping at
these markets
over the next two weeks, and contact
nadia@justfood.org
to connect with markets and gardens in need of post-Sandy volunteers and donations.
Food & Farm Bill Update
With the campaign and election season coming to a close, Congress has a short window to pass a Food & Farm Bill in 2012. Join thousands in demanding that Congress pass an equitable, sustainable Food & Farm Bill this year! Each and every action to improve the food system matters. This petition calls on Congress to act immediately to (1) invest in the future of healthy farms, food and people, (2) protect our precious air, soil and water, and (3) reform farm subsidies and level the farming playing field. Sign the petition today!

Food MythBusters Launched!
October saw the launch of Food MythBusters, a new series of online videos produced to help food advocates and everyday eaters detect truth from fiction when it comes to our food and how it's made. The first film takes on the myth that we need chemical agriculture to feed the world. The Food MythBusters are also creating "Food Heroes" videos about people putting the principles of food justice and sustainable farming into practice. These videos are free tools for engaging your community in food justice advocacy, and more are being developed. Share with friends and family or use them in your organizing work!
October 2012
Action Alert: Label GMOs
With less than a month to go before election day, Californians are mobilizing to get voters registered and educated about Proposition 37, a ballot initiative that would require labeling of GMO foods sold in the state. Monsanto and other GMO corporations are spending millions on ads trying to keep consumers from knowing if their food has GMOs, including paying for ad time to lead voters to falsely believe the proposition will ban many foods and make food more expensive.
Sign up as a supporter
and
donate
to the Right to Know campaign. Find out what else you can do in our
GMO tipsheet
.
New Just Food Resource on GMO's
Genetically modified organisms, or "GMOs", are a threat to our health and organic farms, and Just Food believes they should be eradicated from our food system. Check out
our new online resource
to help raise awareness and understanding of GMOs and steps you can take to eradicate them from our food system, bodies and environment.
Food & Farm Bill Update
With September over without an agreement on a new Farm Bill and the Presidential and Congressional elections under a month away, there will be no new action on the Farm Bill until at earliest the lame duck session of Congress, which begins on November 13. The DC-based National Sustainable Agriculture Coalition
breaks down
what this means and where advocates go from here. The NYC Food & Farm Bill Working Group will be meeting after the elections to discuss what the Presidential and Congressional outcomes mean for the Farm Bill going forward. The meeting will take place on November 8th from 2:30-4:30 at Just Food. Email
nadia@justfood.org
to RSVP to the meeting.
Another Victory for Farm Workers!
On October 4, Chipotle Mexican Grill and the Coalition of Immokalee Workers (CIW), a farmworker-based human rights organization, reached
an agreement
that brings Chipotle's commitment to sustainable food to the CIW's Fair Food Program. The agreement will improve wages and working conditions for farmworkers in Florida who pick tomatoes for Chipotle. Chipotle becomes the 11th company to join the CIW's Fair Food Program, which is designed to create a sustainable tomato industry through respect for the rights and concerns of all involved.
September 2012
Action Alert--Government subsidies for Fresh Direct?

Should Fresh Direct be receiving $130 million in public dollars to relocate to the South Bronx, when local residents claim the deal is being pushed forward without participation by the community, without commitment by Fresh Direct to start paying living wages and stop their anti-union practices, and without a proper health, environmental and quality of life impact assessment? Join Just Food in supporting
South Bronx Unite
--a coalition of South Bronx residents, organizations, and allies--in calling for the city to convene public hearings and conduct a comprehensive analysis of the social, environmental and economic impact of the proposed relocation to the South Bronx. Find out more and take action
here
.
Farmers' Markets Continue to Rise in U.S.
'Tis the season for the
annual update
of farmers' markets! In August, the USDA released the
2012 National Farmers Market Directory
, which now includes 7,864 markets around the U.S. This represents a 9.6% rise from 2011 and more than double the number of markets since 2004. Of these markets, 22 are part of Just Food's City Farms Markets Network, a group of community-run farmers markets that support both urban growers and regional farmers and serve low-income communities in New York City.
Find the City Farms Market nearest you
, and support your community and urban and regional farmers!
Food & Farm Bill Update
The update on the 2012 Food & Farm Bill is that....there's not much to update! Congress has been on their summer recess and won't return until September 10. Stay tuned later in September for updates from the
NYC Food & Farm Bill Working Group
about the status of the next Farm Bill, and possible extension of the existing legislation, since a new bill is unlikely to be agreed upon by the September 30 deadline.
All Eyes on California in Fight for GMO-Labeling
50 countries already have mandatory genetically-modified organism (GMO) labeling laws, but here in the U.S. you don't have the right to know if your food has been genetically engineered. Californians are trying to change that with a November ballot iniatiave that, if passed, would require labeling of GMO foods sold in the state and have ripple effects in GMO labeling in other states throughout the country. Monsanto, DuPont, Dow, ConAgra and a host of other biotech, pesticide and processed food corporations have already raised $25 million this year to ensure the ballot initiative fails and that we're left in the dark about what's in our food. Be part of the grassroots movement taking on corporate control of our food by supporting
the California Right to Know Campaign
by September 12!
August 2012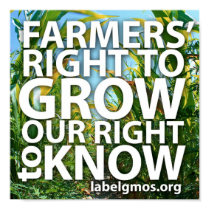 Action Alert--Label GMOs!
Show your solidarity with residents of California who are mobilizing to better know what's in their food. This fall, Californians may vote on the Proposition 37 Right to Know initiative, which would require labeling of genetically modified (GMOs) ingredients in foods sold in California. A passage of GMO labeling in California could boost similar initiatives in other states, including New York. Show your support and add your endorsement today!
New Report on NYC Agriculture
On July 24, the Design Trust for Public Space and Added Value released Five Borough Farm: Seeding the Future of Urban Agriculture in New York City. The report documents existing urban agriculture sites, provides tools for tracking urban agriculture activity and impacts, and proposes policy to help strengthen, expand and make permanent urban agriculture in the city. Check out the project website, including information on how to order the report.
Food & Farm Bill Update
Following the passage of the Senate version of the Food and Farm Bill in June, the House Agriculture Committee agreed on their version of the bill in early July. The House version would impose even greater harm to anti-hunger, health, conservation and sustainable food and farming efforts. The committee bill has yet to be scheduled for a House floor vote. It's possible that an extension of the current legislation will occur this year and the debate on the bill will be pushed back to 2013. Stay informed with the NYC Food & Farm Bill Working Group!
July 2012
Action Alert: Shop City Farms Markets!
Want to show your support for community-run food projects, increased access to fresh food, and urban gardeners and farmers? Just Food's City Farms Markets are a network of community-run farmers markets in New York City that support both urban growers and regional farmers and serve low-income communities. City Farms Markets are now open! Check out times and locations, and see you at the markets!
More Locally-Grown Food in New NYC Procurement Guidelines
In June NYC Mayor Bloomberg and City Council Speaker Quinn announced a set of guidelines encouraging City agencies to procure more New York State food products and to track current purchasing of NYS food when possible. New York City is one of the first major cities to develop a specific initiative on local food procurement.


Food & Farm Bill Update
The road to the 2012 (or 2013) Farm Bill continues. In June the Senate passed their version of the legislation and now the House Agriculture Committee is beginning to negotiate their draft bill. The NYC Food & Farm Bill Working Group will keep you informed with updates and alerts as the House process moves forward. In the meantime, check out this new publication by the National Sustainable Agriculture Working Group: A Northeast Farm Bill Agenda: Priorities for the 2012 Farm Bill.

Vermont Lawsuit Challenges False "Natural" Foods Labeling
In June two groups hit Pinnacle Foods Group with a lawsuit in Vermont, contending the company's labeling of GMO and synthetic foods as "all natural" violates the Vermont Consumer Protection Act. As the Food And Drug Administration does not have a definition of "natural," the groups believe this allows states to come up with their own.

June 2012
Action Alert: Save GreenThumb!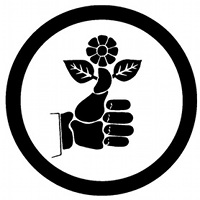 Join the fight against further budget cuts to the NYC Parks Department and its community garden division GreenThumb! This year the Federal Block Grant Program, which fully funds GreenThumb, was cut by Congress and along with it $70,000 of GreenThumbs funding. NYC has never allocated any of its budget to GreenThumb. Its time the City step up and use our city tax dollars to make up for the federal budget cut. GreenThumb needs more funding, not less! Already operating on a shoestring budget, $70,000 could pay for:
Two GrowTogether conferences
4,666 raised beds
106 loads of topsoil
70 steel sheds
1,400 linear feet of new fencing
Your action is needed NOW.
Testify at the City Council Budget Hearing, to be held at City Council Chambers at City Hall in Manhattan on Wednesday, June 6, at 3:30 PM. The public comment period begins at 3:30, but arrive earlier to sign up if you want to speak as the comment period is first-come, first-serve.
Submit a written statement to the City Council. Even if you cannot attend the City Council public hearing, you can submit a written statement. Email or fax your statement to Tanisha Edwards at tedwards@council.nyc.gov or 212-788-7061 on or before Wednesday, June 6. Indicate that the statement is to be included in the record for the Parks Department Executive Budget Hearing.
Contact your local Council Member and the Mayor. Let them know that community gardens matter, and the GreenThumb budget needs to be better funded now! Find your Council Member. Contact the Mayor's Office.
Win! Finger Imaging Requirement for Food Stamp Eliminated in New York
On May 17, after years of campaigning by anti-hunger advocates for New York to eliminate finger imaging of food stamp recipients--a practice staunchly supported by NYC Mayor Mike Bloomberg--Governor Andrew Cuomo announced that the state will end this wasteful and stigmatizing requirement. Proponents of finger imaging contend it reduces fraud, while opponents argued it fails to reduce fraud, while adding a criminal stigma to the program, keeping food from hungry New Yorkers and leaving over $1 billion in federal food dollars out of New York's economy every year. Over 1.4 million New Yorkers are eligible for food stamps but don't receive them. Before this action, New York and Arizona were the only two states in the country to impose this requirement.

Farm Bill Update
As you may know, the Senate Agriculture Committee passed their version of the Farm Bill in late April. Now we expect the entire Senate to debate the bill, beginning sometime later this week. Just Food and the rest of the NYC Food & Farm Bill Working Group will keep you informed as the process moves forward and action is needed. And at the city level, we commend the New York City Council for introducing and passing a resolution in support of an adequately funded Farm Bill that supports a strong and healthy food system! The resolution was co-sponsored by 45 Council Members and was passed on May 31.

California GMO Label Ballot Initiative
Want to know if the cereal, granola bars and other foods you're eating contain genetically engineered ingredients? Countries like Australia, Brazil, China, Japan, Russia and the entire European Union include GMO labeling on food packaging. In the US? Not yet, but the movement is growing. Building on the national Just Label It campaign and labeling bills in at least a dozen other states, Californians are mobilizing to pass legislation requiring GMO labeling. This fall, the movement may make history if the California Right to Know 2012 ballot initiative is passed. A win won't come easy, as they are taking on the lobbying and marketing dollars of Monsanto and other big biotech and big agriculture corporations in the process. For more on the ballot initiative check out Label GMOs.

May 2012
Action Alert: Ban Fracking in New York!
Keep the pressure on to ban fracking in New York. New Yorkers Against Fracking plans to deliver petitions to Governor Cuomo urging him to ban hydrofracking in New York state as part of a statewide Day of Action. Sign the petition here, and find info about a anti-fracking rally and concert on May 15 in Albany.

This Month's Food & Farm Bill Resource:
Last week, as part of the NYC Food & Farm Bill Working Group, Just Food sent out an alert calling for New Yorkers to stand up for SNAP and farm to school programs in the Farm Bill negotiations in the Senate Agriculture Committee. Last Thursday, the committee agreed on a draft bill, which will next go to the larger Senate for debate and vote (see article above for more). Positively, the final version of the Senate committee bill maintains or advances some programs supporting community and local food systems. However, the bill proposes cuts of $6 billion in conservation programs and $4 billion in food stamps over the next ten years. New York State Senator Kirsten Gillibrand was one of five who voted against the bill, and the only who did so because of the SNAP cuts. Your calls make a difference! Stay updated at the Working Group's website.

New Study Finds Autism Linked to Food
A new study abstract published by Clinical Epigenetics finds that the US autism epidemic may be linked to diet. The study contends mineral deficiencies could impact how the body rids itself of common toxic chemicals like mercury and pesticides. "To better address the explosion of autism, it's critical we consider how unhealthy diets interfere with the body's ability to eliminate toxic chemicals, and ultimately our risk for developing long-term health problems like autism," said Dr. David Wallinga, a study co-author and physician at the Institute for Agriculture and Trade Policy (IATP).

USDA Links SNAP to Reduced Poverty Rates

Do food stamps reduce poverty? Yes, says a new study by the USDA. The study finds that food stamps, now called the Supplemental Nutrition Assistance Program (SNAP), reduced the poverty rate substantially during the recession, by an average of 4.4 percent between 2000 and 2009. The USDA study provides figures that support sustaining funding of the food stamp program, which continues to face cuts in annual appropriations and current Farm Bill legislative processes.

APRIL 24, 2012NYC FOOD AND FARM BILL WORKING GROUPACTION ALERT!!!

The first draft of the 2012 Farm Bill is here – and it doesn't do nearly as much as it should to fight hunger and support local and regional food systems, so we need your help.
It's not too late to get a better food and farm bill through Congress – if we act quickly! Tomorrow the Senate agriculture committee will vote on a series of amendments to the draft bill, including amendments that protect food stamps from cuts, help more schools serve fresh, healthy, local food, and help families receiving food stamps become self-sufficient.
We have only a one-day window – these amendments were filed yesterday and will be voted on tomorrow – so Senator Gillibrand and Chairwoman Stabenow need to hear from you today!
Will you call Senator Gillibrand and Senate Agriculture Committee Chairwoman Stabenow today?
Call Senator Gillibrand today:
(202) 224-4451
Thank her for introducing the Gillibrand Amendment to protect children from SNAP cuts

Ask her to also support the Casey Farm to School Amendment and the Brown Employment and Training amendment

Ask her to vote no on any amendments that cut SNAP

Call Chairwoman Stabenow today: (202) 224-4822:
Ask her to support the Gillibrand, Casey and Brown amendments

Ask her to vote no on any amendments that cut SNAP



Call today – it's easy and it takes just a moment to deliver this important message.




Thank you for all that you do,





The NYC Food and Farm Bill Working Group


http://foodbillnyc.wikispaces.com/

April 2012
Action Alert -- Bee-Toxic Pesticide!
On March 22 a legal petition was filed that calls on EPA to suspend registration of Bayer's controversial bee-toxic pesticide, clothianidin. Pesticide Action Network is now calling on Congress to use its authority to exercise oversight over federal agencies like EPA. Congress can call a hearing, and they alone can fix a broken pesticide law that leaves EPA hamstrung and captive to industry players like Bayer. Help them understand what's at stake: Send a letter to Congressional leaders today!

Just Label It Campaign Update
Last month's action alert urged you to sign the Just Label It petition calling on the FDA to enforce labeling of genetically modified foods. We're thrilled that the petition with more than one million signatories was submitted to the FDA calling for genetically engineered foods to be labeled! Stay tuned for updates as the FDA processes the public outpouring for GMO labeling.

This Month's Food & Farm Bill Resource:
In March, the National Sustainable Agriculture Coalition released its 2012 Farm Bill policy platform, Farming for the Future: A Sustainable Agriculture Agenda for the 2012 Food & Farm Bill. The platform is the culmination of two years of policy work with a broad, diverse coalition of over 90 grassroots organizations from across the country. It reflects the real, urgent needs of farmers, ranchers, and food entrepreneurs. Farming for the Future spans nearly every title in the farm bill and reflects a comprehensive approach to farm policy reform.

UN Expert Argues Right To Food Must Include a Nutritious Diet
A new report by the United Nations Special Rapporteur on the right to food, Olivier De Schutter, argues that a nutritious diet needed to live a healthy and active life must be included in the human right to food. "Our food systems are making people sick," warned De Schutter. "One in seven people globally are undernourished, and many more suffer from the 'hidden hunger' of micronutrient deficiency, while 1.3 billion are overweight or obese." Mr. De Schutter identified five priority actions for placing nutrition at the heart of food systems in the developed and developing world:
Taxing unhealthy products;
Regulating foods high in saturated fats, salt and sugar;
Cracking down on junk food advertising;
Overhauling misguided agricultural subsidies that make certain ingredients cheaper than others; and
Supporting local food production so that consumers have access to healthy, fresh and nutritious foods.

Urgent Update: Tell congress to restore funding to the WIC Farmers Market Nutrition Program (WIC FMNP)!
WIC FMNP serves a critical role in helping small and mid-scale farmers provide fresh produce to underserved families through farmers markets. In appropriation for the current year 2012, WIC FMNP got cut by an estimated 30%. While we need to explore any possible ways in local, state or federal budgetary channels to minimize the impact of this cut for the 2012 market season, we must act now in order to help ensure funding is fully restored in 2013.
The House and Senate Agriculture Appropriations subcommittees are currently accepting testimony on the 2013 budget, until March 20 for the House and March 30 for the Senate.
Act Now to restore this vital funding!
As an individual…
Please send a letter (this one or your own!) to the House and Senate Agriculture Appropriation subcommittees (ag.approp@mail.house.gov and agri@appro.senate.gov). Then let your Senators and Representative know why you have submitted testimony in support of WIC FMNP. Find contact information for your Senators at www.senate.gov and your Representative at www.house.gov.

As a representative of a farmer, market or related organization…
Wholesome Wave and Just Food have created a national sign-on letter so that concerned farmers, markets and organizations from across the country have a strong, unified voice in sending Congress the message that WIC FMNP is vital to our markets, farmers and WIC mothers and children and that funding must be restored. Read the letter here and then sign on!

TO SIGN-ON:
Please send the following information to Nadia Johnson at Just Food (nadia@justfood.org) by Wednesday, March 28:
Your name
Name of your market, farm or organization
City/Town, State
Email and/or phone number
Your sign-on will be added to the letter and will be submitted by Ned Porter at Wholesome Wave on behalf of the signatories.

Though the final deadline for sign-ons is March 28, signing on earlier is better. Any sign-ons received by 3pm EST on Tuesday, March 20 will be submitted to the House Agriculture Appropriations subcommittee, meeting their deadline of the same day. All sign-ons received by March 28 will be submitted to the Senate Agriculture Appropriations subcommittee, whose deadline is March 30.

If you have questions, please contact Ned Porter at Wholesome Wave: ned@wholesomewave.org, 207-310-1047.
A monthly harvest of food and farm news, views and actions
March 2012
Action Alert: Just Label It!
Do you know if your food contains genetically engineered (GE) ingredients? Did you know that 80% of processed foods at U.S. grocery stores are likely to contain genetically engineered ingredients? Most people don't know if they are eating GE ingredients--also called genetically modified organisms (GMOs) because the FDA does not require labeling on food products comprised of GMOs. If you want the FDA to enforce labeling on genetically modified foods, sign this petition and demand to Just Label It!
Know your Farmer, Know your Food Compass
As USDA Deputy Secretary Kathleen Merrigan announced at the Just Food Conference last weekend, On February 29, the USDA launched the new "Know Your Farmer, Know Your Food Compass." This online compass takes farmers, ranchers, community leaders, consumers, and foodies alike into an interactive world of local and regional food systems. Using multimedia maps, stories, pictures and videos, viewers can find resources for locally sourced food; meet farmers, ranchers and businesses that are participating in local food chains in specific communities and learn about food projects throughout the country.

This Month's Food & Farm Bill Resource:
Ever dreamed of being a farmer? The Beginning Farmer and Rancher Development Program (BFRDP) has a new website to help get farmers and ranchers started. Start2Farm provides information on funding, training, networking and legal and technical assistance, and shares stories from beginning farmers and ranchers. BFRDP, originally funded by the 2008 Farm Bill, is now funded through the Beginning Farmer and Rancher Opportunity Act. The NYCFFBWG and others are advocating to include an act in the 2012 Farm Bill which would provide future support to the program.

Anti-hydrofracking Victories!
While we await word from the New York State Governor and Department of Environmental Conservation on their fracking proposal following their January 11 deadline for comments, there has been a major local victory to protect our farmland, water and food supplies from hydraulic fracking! This past week two New York State Justices ruled in favor of fracking bans in upstate New York towns!
Justice Phillip R. Rumsey ruled that the town of Dryden in Tompkins County can ban natural gas drilling within its boundaries stating state law does not prohibit communities from regulating the use of land by the oil and gas industry. Justice Rumsey ruled that the municipality can use its power to regulate land use to ban oil and natural gas production. This ruling was the first in New York to affirm local powers in the controversy over drilling in the Marcellus Shale, a gas deposit under a large area of New York, Pennsylvania and Ohio. Days later Justice Donald F. Cerio, Jr. for the Otsego County Supreme Court ruled that the town of Middlefield, NY has the right to ban fracking. To learn more about these victories and information on what you can do to advocate for fracking bans visit www.riverkeeper.org.
February 2012
Action Alert: Break Up with Trader Joe's!
This Valentine's Day, BREAK UP WITH TRADER JOE'S! After nearly two years of a nationwide campaign, Trader Joe's still refuses to sign an agreement with the Coalition of Immokalee Workers to ensure that farm workers in their supply chains get treated humanely and paid at least one penny more per pound of tomatoes they pick. This Sunday, February 12th at 2PM, the Community/Farmworker Alliance NYC invites you to join Trader Joe's customers in front of the Union Square Trader Joe's where we will rally as a delegation takes in break up letters to Trader Joe's. The event will feature all the giant pink hearts you can stand, live music & hot chocolate.
U.S. Mayors Establish Food Policy Task Force
At its January meeting, the U.S. Conference of Mayors formed a food policy task force, which will collect information on innovative food programs across the country, highlight best practices, and address how farm bill policies could positively impact urban food environments. A report of the findings will be considered at its June 2012 meeting, and could guide and influence how Mayors of cities across the U.S. address such issues as food-related illnesses, fresh food deserts, urban agriculture and more.
This month's Food & Farm Bill Resource:
The NYC Food & Farm Bill Working Group is leading a series of Digging into the Food & Farm Bill workshops at the Just Food Conference 2012: Eat. Work. Grow the Movement. See information on these and other conference workshops here!
Discrimination Claims for Women and Latino Farmers Increased
On January 25, USDA Secretary Tom Vilsack announced the Obama Administration will increase the amount of claims that Latino and Women farmers can file against the USDA for discrimination between 1981-2000. This builds on the Administration's advancement on work to address past discrimination by the USDA, which recently included settlements for Native American and Black farmers.
January 2012
Action Alert: Last Chance to Speak out against Fracking in NY!
If you want to help protect our drinking and farming water from fracking in New York, January 11 is the last day to tell the Governor and the Department of Environmental Conservation to change their fracking proposal!

Child obesity rates down in NYC
In December the national Centers for Disease Control and Prevention reported a decrease in obesity rates of NYC public school kids over the past five years. The rate dropped from 21.9% to 20.7%, with significant drops among all children in kindergarten through eighth grade and across all socioeconomic, racial, and ethnic backgrounds, yet the decrease was smaller among Black and Latino children and kids from low-income families. NYC is the largest city to report such a decrease, though obesity still impacts 1 in 5 public school children in the city.
This month's Food & Farm Bill Resource:

American Farmland Trust's timeline of the 2012 (or 2013) Farm Bill and overview to understanding the legislative process. As always, stay connected to and engaged in advocacy in NYC through the NYC Food & Farm Bill Working Group.
Bill Addressing Fresh Food Deserts Re-Introduced
On November 30, New York State Senator Kirsten Gillibrand and Pennsylvania Representative Allyson Schwartz introduced identical bills in the Senate and House to establish a Healthy Food and Financing Initiative (HFFI) within the USDA. The initiative would bring $125 million towards establishing, expanding or renovating supermarkets, grocery stores, food cooperatives, farmers markets, and other food retail outlets in underserved low- to mid-income communities across the U.S.
December 2011
Action Alert: Fracking in NY!
The New York Department of Environmental Conservation (DEC) extended the comment period for its draft environmental impact statement on hydraulic fracturing until January 11 due to public pressure and concerns about contamination of our water supply. The DEC's draft impact statement recommends that drilling go ahead, but with conditions. Drilling permits in New York will not be issued until the DEC's draft impact statement has been finalized and new regulations are in place.
Voice your opinion on the DEC's recommendation to end a year-long ban on drilling in New York.
Update on the Food & Farm Bill
Last month we reported that the House and Senate Agricultural Committees aimed to rewrite the Farm Bill in two weeks, proposing to cut $23 billion from Farm Bill programs as part of the $1.5 trillion of cuts to present to the congressional "Super Committee." Since the Super Committee failed to reach an agreement, the "secret Farm Bill," with $23 billion in proposed cuts, is being scrapped or delayed. Negotiations for the next Farm Bill will likely occur in the first half of 2012, or perhaps even 2013. The NYC Food & Farm Bill Working Group is working to keep NYC updated and engaged in the political process that significantly determines the food we eat, how much it costs and how it is produced. Contact the Working Group to get involved and stay tuned for monthly updates in this newsletter.

This month's Food & Farm Bill Resource:
The National Sustainable Agriculture Coalition provides updates on the Local Farms, Food and Jobs Act, a recently introduced piece of legislation supporting greater development of local and regional food and farm systems that could be included in the upcoming Farm Bill.
New Report Highlights Needs of Young Farmers
The National Young Farmers Coalition released a report in November documenting the challenges young and beginning farmers face across the U.S. Access to capital, land and health insurance were among the most common challenges identified in the survey of over 1,000 young farmers.
November 2011
Focus on the Food & Farm Bill
Food justice advocates, agri-corporate lobbyists and government officials are gearing up for the next Farm Bill--or what many advocates argue should be called the Food & Farm Bill, as it's the nation's largest piece of legislation that addresses the food we eat, how much it costs and how it's produced. Just Food will feature a new resource each month to raise awareness and action around the next Farm Bill.
The Two-Week Farm Bill
Pressured by the Congressional "Supercommittee", who must find $1.5 trillion dollars of cuts to government programs, the Agricultural Committee in both the House and Senate have announced that they will rewrite the Farm Bill within two weeks. The cuts could have detrimental effects on conservation programs, among others. Despite this announcement by the Agricultural Committee, the Supercommittee may or may not even take their points into account.
This month's Food & Farm Bill Resource: The FOOD and FARM BILL: Why New York City Cares from The NYC Food and Farm Bill Working Group.
Action Alert! FARM BILL 2012
The House and Senate agriculture committees are putting forward detailed recommendations on the food and farm bill for consideration by the Supercommittee. Take a moment TODAY to call your 2 senators and representative and ask them to show their support for a just food system by co-sponsoring these important bills:
Find contact information for your representatives: U.S. House of Representatives, U.S. Senate
October 2011
Action Alert! Federal Relief for Local Farms
Our farmers need federal assistance to recover from crop losses and other damage caused by Tropical Storms Irene and Lee. The following bills have been introduced and need your support to ensure their passage:
House Bill HR 2905, introduced by Rep. Chris Gibson, waives the requirement that farmers have insurance on all crops in order to access USDA disaster assistance AND House Bill HR 3005, introduced by Rep. Paul Tonko, provides additional funds to the Emergency Conservation Program (ECP). (Read more about these bills below!)

Please contact your representative to show your support for this legislation, to encourage them to actively pursue its passage and to request federal relief for our farmers! Find contact information | Send email
Gaining Federal Assistance for Farmers Impacted by Tropical Storms Irene and Lee
Two bills have been introduced which, if passed, would help support the recovery of local farms:
House Bill HR 2905 would help uninsured farmers in counties impacted by Tropical Storms Irene and Lee access federal disaster funds. Many farmers in the disaster areas do not have crop insurance on their crops, which is required to access USDA disaster assistance programs. This bill would waive that requirement so farmers could apply for federal disaster assistance funds including SURE (vegetable & other farms), ELAP (livestock feed purchases) and TAP (orchard & nursery replanting). Representatives Buerkle, Hanna, Hayworth, Hinchey, Owens, and Tonko are co-sponsors of HR 2905.

The second bill, House Bill HR 3005, would provide additional funds for the Emergency Conservation Program (ECP). ECP provides funding for farmers to rehabilitate farmland damaged by wind erosion, floods, hurricanes and other natural disasters. Current applications for assistance through ECP exceed available funds. This bill would make more funding available to farmers seeking assistance to recover from the storms.
Similar bills are proposed in the Senate. Senators Schumer and Gillibrand are working together with their House colleagues to advance legislation in both houses. See our Action Alert to find out how to support these bills!

President Obama's Deficit Reduction Plan Threatens Farmland Conservation Efforts
President Obama's recently announced deficit reduction plan effects several agricultural programs. Among them are the conservation programs aimed at helping to protect environmentally sensitive land on farmers' properties. A coalition of groups have called on President Obama to prioritize and maintain the federal conservation programs currently currently in place.

Focus on the Food and Farm Bill:
Food justice advocates, agri-corporate lobbyists and government officials are gearing up for the next Farm Bill--or what we call the Food & Farm Bill as it's the nation's largest piece of legislation that addresses the food we eat, how much it costs and how it's produced.
This month:Real Farm Bill Stories: Farm School NYC

The Beginning Farmer and Rancher Opportunity Act of 2011
This act would support aspiring farmers across the nation--a crucial aim as American farmers are aging and retiring rapidly, and beginning farmers and ranchers face tremendous obstacles entering this field. Join the National Sustainable Agriculture Coalition in raising support for the act by asking your respresentatives to co-sponsor the bill. Click here for contact information and talking points to get your representatives on board, and make the call!
September 2011
Gillibrand Announces Legislation To Promote CSA
Senator Gillibrand has announced an amendment to the Farm Bill that would aid CSAs through competitive grants offered through the U.S. Department of Agriculture (USDA). The program would fund grower support programs--ranging from marketing and business assistance, to crop development, to innovative delivery and distribution programs. Preference would be given to projects working with family farms, farms operated by or employing veterans - a provision authored by Senator Gillibrand - and those that expand CSA reach into "food deserts," or low income communities without access to fresh food around the country. Read the press release to learn more.
Focus on the Food and Farm Bill:
Food justice advocates, agri-corporate lobbyists and government officials are gearing up for the next Farm Bill--or what we call the Food & Farm Bill as it the nation's largest piece of legislation that addresses the food we eat, how much it costs and how it's produced.
This month's Food & Farm Bill Resource: Fair Food Fight's Fast Facts on the Debt Deal & What It Means for the Farm Bill

Report Draws Attention to the Economic Impact of Local Food Systems
The Union of Concerned Scientists has released a new report taking a look at over 75 articles to measure the economic benefits that various local and regional food systems have created. The report also highlights challenges that hinder local food systems and includes policy recommendations that might help. See a summary and read the full report here.
August 2011
Action Alert: Support the City Farms Markets! Summer and Fall means that Just Food's City Farms Markets -- a network of community-run markets providing fresh urban grown and regional produce to low-income NYC neighborhoods -- are up and running. All 18 markets are now in full swing, including two new markets this season: the Pomonok Community Farmers' Market at NYCHA housing in Flushing, Queens and the Hattie Carthan After-Church Community Market at the new Herban Farm in Bed-Stuy, Brooklyn. These markets advance community pride and combat food-related health problems by providing fresh food, food education, cooking demos, and cultural events for their neighborhoods, and make fresh food for all a reality by accepting federal benefits (like EBT/SNAP & WIC) as well as incentives such as the NYC Dept. of Health's Health Bucks and Just Food's Double Dollars. Find a market near you!
NYC Council Passes Food Legislation
On July 28, the New York City Council passed a package of food and agriculture-related legislation. The bills call for: tracking and reporting on where city-procured food comes from (legislation 0615-2011-A); and a free, searchable database of city-owned land, to make it easier to locate vacant lots that could be transformed into urban agriculture sites (legislation 0248-2010-A). Last month, prior to the vote, Just Food and others mobilized to give testimony on these bills. See details of the meeting, including all testimonies, here (pdf).
Focus on the Food & Farm Bill
Food justice advocates, agri-corporate lobbyists and government officials are gearing up for the next Farm Bill--or what many advocates argue should be called the Food & Farm Bill, as it's the nation's largest piece of legislation that addresses the food we eat, how much it costs and how it's produced. Just Food will feature a new resource each month to raise awareness and action around the next Farm Bill.
This month: Food & Water Watch's Petition to Congress for a Fair Farm Bill.

Vermont Governor's Anti-Hunger Effort Takes on USDA, Farm Bill
On July 14, Vermont Governor Peter Shumlin and advocates from across the state launched a campaign to end childhood hunger in Vermont. Governor Shumlin said he will address the need for greater support for states and communities to access food locally by asking the USDA to change their commodities program dictated by the Farm Bill, "so that rather than having to ship in food from the national stockpile, we will get vouchers to purchase local nutritious food. This will allow schools and food programs more control over what they buy, and to support our amazing local farmers, without costing a penny more."
July 2011
Action Alert: Continue the pressure to Stop Fracking in New York!
With the moratorium that has stopped hydrofracking in New York State expiring last week, it was reported that the NYS Department of Environmental Conservation and Governor Cuomo are coming out in support of lifting the ban in NY. Reports suggest there could be exceptions of the NYC and Syracuse watersheds, but regardless this could and most likely would lead to detrimental consequences for the health of people, farms and environment around the state. Take a moment to sign the petition, and make a call to Governor Cuomo (518-474-8390) and tell him not to lift the fracking ban!
Just Food Testifies at City Council Hearing on Vacant City Land
On June 16 the New York City Council held a Hearing on two newly-introduced pieces of legislation, both of which came from proposals of the recent FoodWorks report by Council Speaker Quinn. One bill calls for establishing a reporting system on city food system data, including where our city institutions procure their food from. The other bill calls for the creation of a searchable database of city-owned property, which would make it easier for urban growers to locate underutilized city-owned land. Check out Just Food's testimony on this bill, and for a brief overview of the entire Food Works report read Just Food's FoodWorks tip sheet.

Focus on the Food & Farm Bill
Food justice advocates, agri-corporate lobbyists and government officials are gearing up for the next Farm Bill--or what many advocates argue should be called the Food & Farm Bill as it the nation's largest piece of legislation that addresses the food we eat, how much it costs and how its produced. Just Food will feature a new resource each month to raise awareness and action around the next Farm Bill. This month: Top 10Things You Should Know About the Farm Bill.

LA Becomes First Big School District to Ban Chocolate Milk
In June, Los Angeles Unified School District voted on a new dairy contract that removes flavored milk from school menus. The district also banned sodas and chicken nuggets recently in its battle against childhood obesity.
June 2011
Emergency Food Providers Face Major Cuts
With 13.7 million Americans unemployed as of April 2011, the number of those needing homeless shelters and food pantries has rapidly increased. Yet Congress decided to slash 40% of funding in the 2011 federal budget - and plans another cut in 2012 - for the Emergency Food and Shelter Program of FEMA. How will these cuts impact New York City's soup kitchens, food pantries and shelters and the growing number of people in need of them? Read more from the President of the United Way of New York City, the local administrator of the EFS Program.

One-Third of World's Food Goes to Waste
While the UN Food and Agriculture Organization estimates that 925 million people suffered from hunger globally last year, their new study finds that one-third, or 1.3 billion tons, of food is lost or wasted each year.

From Food Pyramid to Plate: How Does the US Compare to Other Countries?

On June 2, the USDA announced it was replacing the food pyramid - the often criticized graphic created to show Americans what they should aim towards in eating healthy and well-portioned meals. How does the USDA's new food plate stack up with those from other countries around the world? Lighthearted Locavore takes us on 'food plate' tour.

Help Stop Fracking in New York
Last month we reported that a New York State moratorium soon ends that has temporarily banned the practice of hydraulic fracturing. This process, commonly called "fracking," uses chemicals, water and sand to break open shale rock to extract natural gas. Fracking depletes water supply and uses toxic chemicals that can contaminate land and water, posing a great threat to our drinking and farming water, and thus our physical, economic and environmental well-being.

Food & Water Watch is mobilizing New Yorkers to urge the state assembly to pass two important bills before June 20th, when the current legislative session ends. The first bill would prohibit any new fracking permits from being issued over the next year, and the second closes a dangerous loophole that allows toxic fracking wastewater to be "treated" at local wastewater treatment facilities. Click here to read more about the bills and to take action!
May 2011
PlaNYC Now Includes Food & Agriculture!
On April 21, NYC Mayor Bloomberg unveiled the updated version of PlaNYC, the major sustainability plan for the City's future. First introduced in 2007, PlaNYC provides city officials with specific targets in the areas of land, water, transportation, energy, air and climate change. Targets implemented collectively aim to reduce the city's greenhouse gas emissions by 30% by 2030, while improving infrastructure to meet the needs of a growing population.

When the Plan was first created nearly five years ago, it did not include any targets on food and agriculture. Through the process to update the Plan over the past year, the Mayor's Office held a series of community and issue-based meetings, which included much input on incorporating food issues into the revised Plan.
If you can't read through the new 202-page Plan, check out Just Food's brand new Summary of Food and Agriculture in PlaNYC.

How Much Food Do NYC Community Gardens Grow?
That's what Farming Concrete is working to find out. Its 2010 Harvest Report included the participation of 110 community gardeners from 67 community gardens, who weighed their harvests and reported their crop inventory. Find out how much they grew last season and about efforts to collect harvest data this year.
US Government Cuts Budget At Expense of Food, Agriculture, Health, Environment Programs
In April, the US Congress avoided a government shutdown and agreed on a final budget that slashes programs that protect the environment, increase economic opportunity, serve beginning farmers, and ensure proper nutrition for low-income woman and children. The Environmental Protection Agency (EPA) will lose 16% of its federal funding, while the Special Supplemental Nutrition Program for Women, Infants and Children (WIC) will lose $500 million and community health centers will be cut by $600 million. Also included in the cuts were several Farm Bill conservation programs. Read more about these cuts and more in the summary by the National Sustainable Agriculture Coalition (NSAC).

USDA Reports Successes of Regional Food Hubs
In April the USDA Deputy Secretary Kathleen Merrigan released findings from a national study on regional food hubs. "Food hubs" help support small- and medium-scale farms to aggregate, distribute and market their products and thus deliver more local food to the region, which is crucial in supporting and building sustainable regional food and farm systems. Read the preliminary findings here.

Rising Food Prices Linked to Fossil-Fuel Dependent Forms of Agriculture
Last month we featured a new report by the United Nations
asserting small-scale, sustainable agriculture is necessary to address global hunger, poverty and climate change. On April 14, the World Bank reported that world food prices are 36% above levels of one year ago, driven partly by rising fuel costs, and has pushed 44 million people into poverty since last June. The evidence for stronger local, sustainable food systems keeps building.
April 2011
Proposed Federal Budget Cuts Threaten GreenThumb
The US House of Representatives' 2012 budget calls for the elimination of funding for the CDBG program for the remainder of FY 2011, and a 60% slash to overall CDBG funding - that could translate to the elimination of GreenThumb, or at least a devastating 60% cut to its funding! Contact your Representatives in the House and Senators Schumer and Gillibrand on behalf of NYC community gardens! Tell them GreenThumb is an important CDBG funded program; vital to your garden and your community.

US House Proposes Cutting Support to Low-Income Mothers, Farmers, & Farmers Markets
The Farmers Market Nutrition Program (FMNP) assists low-income mothers (through WIC) and seniors to access fresh fruits and vegetables at farmers markets, while bringing added income to farmers and farmers markets. In New York State, contingent on funding in 2011, FMNPs checks will provide approximately $3.8 million to 975 local farmers participating in the FMNP at 450 community farmers markets.

Funding for Senior FMNP is delineated in the Farm Bill and is secure for 2011. However, the WIC FMNP receives an annual appropriation and due to the operation on continuing resolutions, is currently funded at 39 percent of last year's level. Unless additional funds are made available, New York State farmers stand to lose $2,204,945 in sales of fresh produce to WIC moms and kids.
Take action to save WIC FMNP funding TODAY!
(1) Contact your Representative and tell them that the WIC FMNP program is too important to cut, as it increases access to fresh fruits and vegetables to low-income mothers and kids, and much needed income for small-scale farmers and community farmers markets.
(2) Also call the agriculture staff of NY Senators and urge them to push House Agriculture leadership--Chair Frank Lucas (R-OK) and ranking minority leader Collin Peterson (D-MN) to keep WIC FMNP funded.
Senator Gillibrand: Jenna Smith or Catherine Tanner at 202-224-6371
Senator Schumer: Anne Filala at 202-224-6542

Another Report Finds Eco-Farming To Solve Hunger
In last July's Just Food for Thought, we reported that Olivier de Schutter, the UN right to food expert, contended that small scale sustainable agriculture can yield some 80% more food than 'conventional' farming, stating "With more than a billion hungry people on the planet, and the climate disruptions ahead of us, we must rapidly scale up these sustainable techniques." This March, de Schutter released a new report that demonstrates that agroecology, if sufficiently supported, can double food production in entire regions within 10 years while mitigating climate change and alleviating rural poverty.

Update from Japan Farmers
How has the recent earthquake, tsunami and aftermath affected Japanese farmers? A representative from the Japan Family Farmers Movement is interviewed for a NY Times article that reports the impact government bans on sale of farm products has had on tens of thousands of small-scale farmers in a Japanese town.
September 2010
Launch of the US Food Sovereignty Alliance
Emerging out of the US Working Group on the Food Crisis, the US Food Sovereignty Alliance is the first food sovereignty coalition in the history of the United States. To celebrate the launch of the Alliance, people fighting for food justice and sovereignty are encouraged to take actions during the week of October 10-17.

The Incredible or Inedible Egg?
Half a billion eggs were recently recalled due to salmonella poisoning, shedding fresh light on the cruelty and food safety perils of factory animal farming. Check out Slow Food USA's new video Inedible Egg, take action to make our food edible, and get involved in NYC at the City Chicken Meetup.

Town Hall Meeting on Community Gardens
Join the NYC Community Garden Coalition on October 2nd at the New School for a Town Hall Meeting on the newly released rules on community garden permanence, as well as strategizing to look above and beyond the new rules. Space is limited! Reserve your spot today!

Farmland at Risk in Every State
The USDA reports that the United States loses more than an acre of farmland every minute. The American Farmland Trust asserts that up to nearly one million acres of farmland per year are converted to highways, shopping malls and poorly planned development.

Eating Our Vegetables?
The New York Times reports that a new behavioral study by the Centers for Disease Control and Prevention finds only 26% of US adults eat vegetables three or more times a day, the same percentage from 10 years ago.
August 2010
Senate passes Child Nutrition Bill
The US Senate has passed a $4.5 billion Child Nutrition Reauthorization bill before its August recess, building momentum for the House to pass its version in September, with just two weeks before the bill expired. Outrageously though, to pay for the child nutrition bill the Senate cut $2.2 Billion from food stamps. Find out more at NYC Alliance on CNR.

NYC passes major recycling legislation
On August 16, Mayor Bloomberg signed a major package of recycling bills that expands plastic recycling, creates a new clothing and textile recycling program, improves public space recycling and more. While the legislation did not advance comprehensive food waste policy, one bill requires a report by July 2012 "recommending methods to expand the diversion of compostable waste from the city's waste stream."

People's Gardens sprouting city-by-city
Have you signed the petition for a vegetable garden at New York City Hall? Check out other cities that have created thriving People's Gardens, and help make NYC next!

Farmers markets growing around the country
According to the USDA, there are now 6,132 farmers markets in the US, up 16% from last year and a whopping 214% increase since 2000! Have you been to a City Farms Market this season?

Coca-cola's defense of vitaminwater
A public interest group has sued Coca-Cola on the grounds that vitaminwater claims untrue health benefits. Coca-Cola's response? "No consumer could reasonably be misled into thinking vitaminwater was a healthy beverage."

"I'm pro goat and I vote!"
That campaign slogan and efforts by advocates in Seattle helped that city legalize goatkeeping in 2007. Find out which other cities have legalized goats as pets or for urban dairy farming (ahem...NYC not on the list).
July 2010
Parks policy change threatens community gardens!
The proposed rule change to the expiring 2002 agreement does not provide community gardens with the same protections as ten years ago. A public hearing about the proposed rule will be held on August 10th at 11am at 430 West 25th Street. All community gardeners and their supporters need to be at this hearing! Bring your fellow gardeners, bring your City Council member, bring banners & signs! Go to the NYC Community Garden Coalition for more information about the proposed rule, the public hearing and other ways to take action.
Food and climate change connections
Just Food joins some 75 organizations in signing the letter delivered to Senate leadership last week calling for climate change legislation to include sustainable farming as a greenhouse gas reduction strategy. Check out the a great new educational video on food and climate change by our friends at WhyHunger. And look out for ways to get involved in the NYC Food & Climate Campaign, coming in September!



Gender discrimination in our food chain
In what NYC industry do women make 21.8% lower earnings than their male counterparts with the same qualifications? A new report finds gender and racial discrimination in NYC's restaurant industry.




Child Nutrition Reauthorization is moving!
Help ensure the CNR legislation, also known as the "Improving Nutrition For America's Children Act," is fully funded and is brought to the House floor for a vote immediately. To take immediate action or to find out more, go to the NYC Alliance on CNR.

UN Food expert argues for agro-ecology
Backed by a recent study and contrasting the "Green Revolution" strategy to address hunger, UN right to food expert contends small scale sustainable agriculture can yield some 80% more food than 'conventional' farming, stating "With more than a billion hungry people on the planet, and the climate disruptions ahead of us, we must rapidly scale up these sustainable techniques."

First ever ban on fast-food toys?
Santa Clara County in California recently passed an ordinance banning restaurants from giving away toys in kids meals that exceed set levels for calories, salt and sugar.